Transport in the UK: Travel by Train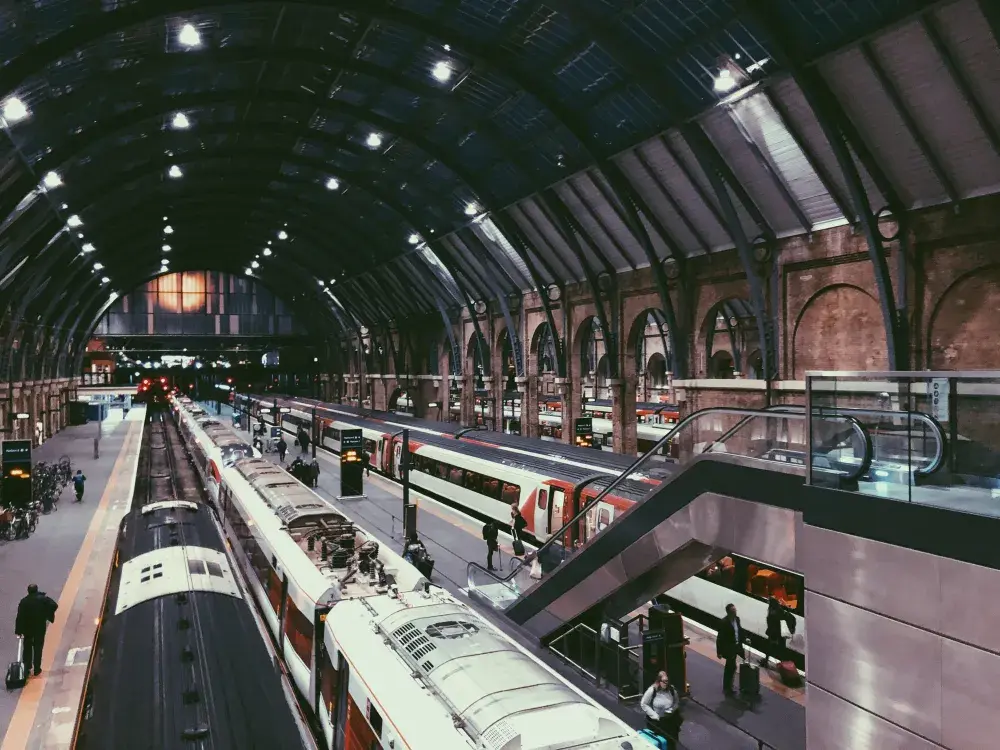 Do you want to discover Great Britain by train? Traveling by train is a scenic and relaxing way to explore the different regions of the country. The rail network covers the whole country and serves more than 2,500 stations. The system is efficient and reliable: you can leave London and get to Scotland in just over 4 hours.
From London, you can get to almost anywhere in Great Britain by train from 7 main stations.
London Euston - Birmingham (1h20), Manchester (2h05), Liverpool (2h15), Glasgow (4h40)
London King's Cross - Cambridge (55 minutes), York (1h50), Newcastle (2h50), Durham (2h55), Edinburgh (4:20)
London Liverpool Street - Norwich (1h40)
London Marylebone - Bicester Village (50 minutes), Warwick (1h25), Stratford-Upon-Avon (2h), Oxford (1h10)
London Paddington - Oxford (55 minutes), Windsor (55 minutes), Bath (1h25), Bristol (1h40), Cardiff (2h)
London St Pancras - Brighton (1h30)
London Victoria - Brighton (55 minutes)
London Waterloo - Salisbury for Stonehenge (1h20), Bournemouth (1h55)
Do you prefer to come by train rather than by plane from France? The international Eurostar line links Paris, Lille, Calais and Brussels directly to London (St Pancras) and to the stations of Ebbsfleet and Ashford, in Kent, via the Channel Tunnel.
Train tickets
You can buy your tickets at any station or from major travel agencies. Allow enough time to purchase your ticket and be sure to check for special offers or rates available. Note that buying a return ticket is sometimes a more economical solution than buying two one-way tickets.
You can also check train times and prices and buy tickets online from the National Rail service, directly on the railways website or through other booking companies such as TrainPal.