Introduction to the Train Journey from Rome to Milan
in
posted September 26, 2022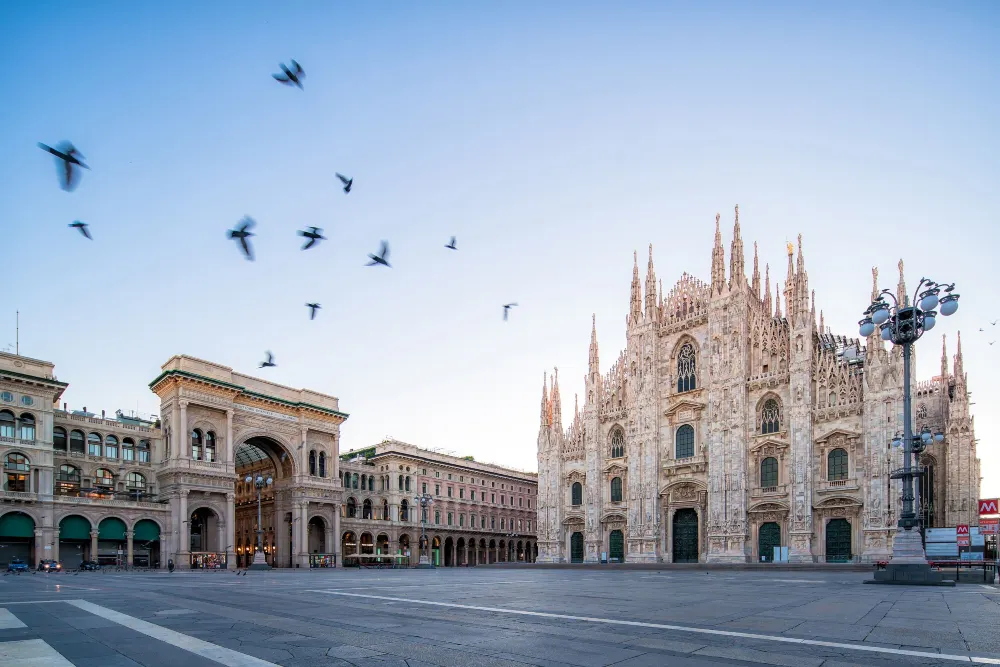 The trains from Rome to Milan are very frequent. You can choose the "Frecciarosa" (Frecciarosa) and "Frecciabianca" (Frecciabianca) high-speed rails of the Italian National Railway (Trenitalia), or you can choose the NTV Italo high-speed rail, or you can choose the longer-lasting high-speed rail. Regular trains (and night trains). The earliest direct high-speed train every day is the Italo train, which leaves from Roma Termini Station at 5:40 and arrives at Milan Central Station at 9:08. The latest direct high-speed train leaves Rome at 20:50 and arrives in Rome at 00:20 in the morning. How far is Rome to Milan? The whole process takes about 3 hours.
1. From Rome - Rome Railway Station
Trains from Rome to Milan leave from Roma Termini, the main train station in Italy and the second largest in Europe (after Paris Nord in terms of passenger numbers).
Termini Railway Station is the transfer station for Line A and Line B of the Rome Metro. There are direct trains to Termini Station from Fiumicino in Rome. There are direct buses from both airports to Termini train station.
2. Arrive in Milan - Milan Railway Station
Milan Central Station is the main railway station of the Italian city of Milan and the transportation center for a large number of passengers from all over Europe. However, depending on how travelers travel from Rome to Milan, they may also get off at Milan Rogoredo Station or Milan Porta Garribaldi Station.
From these stations, the city centre of Milan is easily reached via the Milan Metro system, and taxis are waiting outside the stations all day. Central and Garribaldi stations are both located in the northeast of Milan, just a few miles from each other, while Rogoredo is further away, to the southeast of the city center.
3. What is the average price of a train ticket from Rome to Milan?
Travelling by train from Rome to Milan will cost people around $55 on average. The earlier you book, the better you can find cheap flights from Rome to Milan.
Travel by train to Rome easily. Whether you want fast, cheap or something entirely different, we've collected everything you need to know so you can find the best option from Milan to Rome.
We work with over 1000 trusted transport partners in Europe including Virgin Train, Trenitalia, NTV Italo, LNER, GWR, DB, Renfe and many more. Now you can book UK/Spain/Italy/Germany/France train tickets. Welcome to consult.
posted September 26, 2022